Current Events...

Chinese New Year

at Centerville!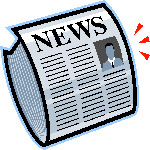 Check out the newest addition to our "BnB Club Business" section "Rovin with Alice....."  These are some of the best dance stories as told by our very own Alice Marez.


[Click here]


Our next dance is Friday, February 23rd at Centerville Community Center from 7:30 p.m. - 10:30 p.m.

Red is the color of the day to celebrate  with us.

Our first FEATURED INSTRUCTOR: Donna Frankel will be there February 23rd with her students.

She is starting the evening off at 7:15 by teaching the line dances:  Scarborough Waltz and Summer Kiss.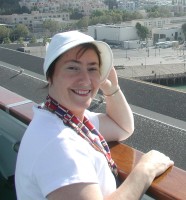 Millie Dusha's

"Line Dancers At Sea"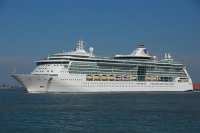 18th Annual Line Dance Cruise

May 1-15, 2018

Sailing aboard the

Brilliance of the Seas

Scarborough Waltz Step Sheet


Donna has an extensive background in dance. Donna graduated from San Diego State University with a degree in Recreation Administration and Dance and holds a California Adult Education Teaching Credential in Dance and two lifetime California Community College Teaching Credentials (Dance and PE). Her dance career began on roller skates at age 1, ice skates at 3 followed by folk dancing, ice dance, classical ballet, tap, jazz, modern and choreography- but she had been creating her own dances all along. Donna was a member of the San Diego Civic Youth Ballet Co. for seven years, performing in most of their productions, culminating with a performance of "The Man With the Mask," dancing with Jean Paul Comelin (French born artistic director of the Milwaukee Ballet, soloist with the Paris Opera Ballet, ABT, etc.) at San Diego's Civic Theater. Donna has taught dance for 28 years in the California Community Colleges: Modern, ballet, tap, but more heavily: Latin/ballroom/social, country/line, and world/folk dance classes at Foothill, De Anza, Mission and West Valley Colleges, averaging 250-350 students a week in multiple levels of tap, ballroom and line dance. Since 1996, Donna has led two or more dance cruises and land trips-several to India, but all involving dance, for her students and the public each year, teaching a variety of dances and styles to all ages on 5 cruise lines throughout the world. Some of these have been cruise dance courses offered by Foothill and previously Mission Colleges. Donna has trained some 14 dance teachers in the Bay Area, has seen several of her students become professional dancers and 5 become proficient choreographers. She hopes you will join her on her next dance trip adventure! For a complete listing of Donna's classes please visit her website.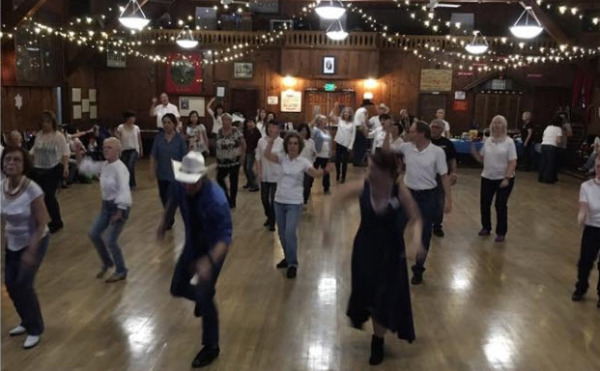 Everybody's rushing to become a Member!

It's never too late!  You can still renew your membership or finally join a club full of dancing and fun!!

Benefits of membership in the best dance club west of the Pecos:

* $2.00 discount to the Friday night dances at Boots 'n' Buckles

* One free admission in the anniversary month of your birth

* Occasional 'Free Admission' raffles (for Members Only)

* Eligible to vote at General Membership meetings

* One 'Name Your Dance' card on your birthday

     * Supports the club and keeps us dancing!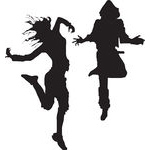 Donna and her students are choosing five favorite dances that are sure to be played during the evening.  Check back here later this week to find out what they have chosen to dance this Friday!


As usual, students of our featured instructors are admitted at the discount price of $8, and those attending a club dance for the first time are given a free pass good for a future dance.

Click HERE to download the

printable Membership form

Click here to see the main flyer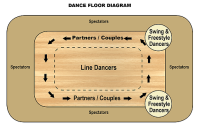 Learn how to maneuver around the dance floor by clicking on this picture.